Hello All,
Yesterday my Summer fairy was voted project of the week by the World of Cross Stitching magazine :)
I cannot believe how many lovely comments I got and also all the 'likes' Totally over the moon!!
I can imagine that you are all getting a bit fed up of looking at the lovely lady lol
I aim to have her finished asap!! I am just waiting on more metallic thread to arrive so I can finish her dress off and get more beads on!!
This nomination was a lovely surprise and a nice birthday gift to me lol Its my 44th Birthday today!!
Wow I am getting old haha
The
British Heart Foundation
and
@YorkshireMOS
are doing a giant Heart of Steel and by making a small contribution people can have names engraved on this giant Heat of Steal ... needless to say I am having, with Katie's full agreement, her name engraved on the heart :) As many of you know she was born with 2 holes in her heart. One has closed and in August she is due a scan again to check on her progress ... fingers crossed .... anyway click on the link and have a look at this magnificent project being organised by lots of companies!! Its amazing!!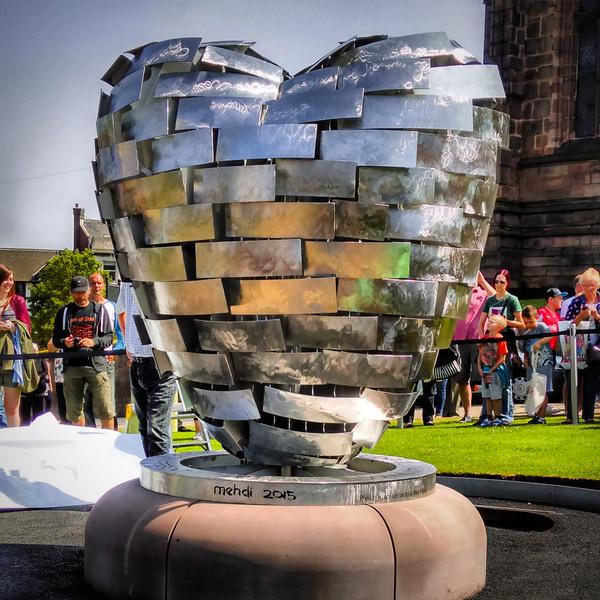 Heart of Steel
Photo https://twitter.com/

@YorkshireMOS
Bye for now
Love me
xxxx