A - Z Challenge 2016
Which is a fabric used for cross stitching
If your are a regular follower or
Once you become a follower you will see
That I LOVE to Cross Stitch!!
Aida has precise holes where the stitcher places each 'x' when cross stitching.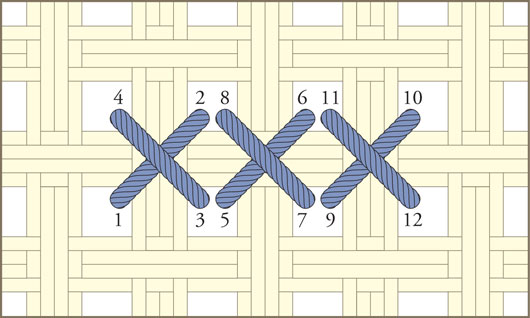 The holes are evenly placed and very visible to the naked eye which makes stitching that little bit easier when using aida.
Aida comes in all different colours and stitch counts! The stitch count just means how many holes per inch of fabric
For example:-
I like to use 14 count aida which means there are 14 holes per every inch! This seems to be the 'standard' fabric that many stitcher's prefer!

AIDA just isn't a name for a cross stitch fabric, whilst on my travels through 'Internet Land' I discovered that AIDA is a word also used in the world of advertising and selling!!

A = Attention (or attract)
I = Interest
D= Desire
A= Action

Well my attention is always on Cross Stitching (or sewing)
My interest will never end!
The desire is always strong!
My action plan is to go and do some more stitching!

I don't think this is quite what they mean but that's my little fun twist on it!!

The plan worked then, I see haha!! It's all in mind ... (I'm hooked on Psychology too!)
Cross stitching, sewing and crafts of all kinds seems to be making a come back as it is becoming increasingly popular and some do say its very therapeutic ... I have to agree with that!! Even
David Beckham
is sewing clothes for his daughters dolls!! Well what more can I say :D
I hope you liked my post! This is my first year participating so I hope all goes well!!
Happy blogging!