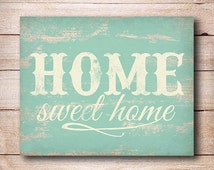 Hello Hello hello!!
Oh boy oh boy I have missed my normal life!! Never again am I moving!!

Total madness and chaos this time around as it wasn't a case of move in and unpack ... the whole place need scrubbing and rooms painted and the whole house needed carpet or flooring of some sort!
So, not only was it a case of 'hump' the belongings from one house to another, it was then a case of 'hump' the belongings from room to room whilst we decorated and carpeted!! With a great team of work men, family and friends we soon had this place ship-shape and ready to unpack!!
My girls modelling the carpet!
All I can say now is ... Pass me my stitching stash cos I wanna stitch!! :)
Speaking of stitching, my mum and dad have sent me over my Christmas present super early ...
I am absolutely delighted :) I have been saving up for one for ages now, but they decided to help Santa out!! I can't wait to have a proper stitch on 'her', I just need some bigger pieces of fabric rather than just scraps that I have had a play about with :)
No news really other than unpacking etc!
Its great to be back :)
Love and hugs me
xxxxxxxx